Available Land & Buildings
Lonsdale Business Park
7200 Lonsdale Blvd W•Lonsdale•Rice•MN•55046•US
Acres: 40
Media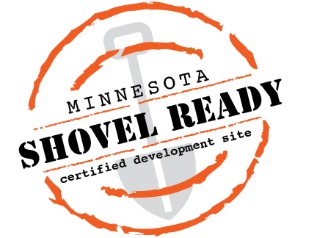 Info
Nestled within the scenic rolling hills, wetlands, and woodlands of northwest Rice County, Lonsdale is a vibrant community, home to 4,000 residents. With its excellent quality of life amenities, affordable homes, recreational opportunities, and convenient location, it's not surprising that Lonsdale is one of Minnesota's fastest growing cities and is positioned to grow and thrive well into the future.
Lonsdale is just 30 minutes from downtown Minneapolis and St. Paul. It's six miles from Interstate 35, and Minnesota Highway 19 is the main route in the city.
The Lonsdale Business Park is certified as shovel-ready. The site consists of 40 developable acres with four parcels, zoned for medium industrial use.
Category: Industrial, Commercial, Steele-Waseca •Posted On: 09-18-2018 • Last Updated: - 2 years ago
---
Featured, Utilities, Transportation, Financials, Primary Contact, Materials
Features
In City Limits
Sub-dividable
Land
Shovel-Ready
Industrial Park
Business Park
Phase 1 Environmental Audit Complete
Building
Expandable
Build To Suit
100-Year Flood Plain
Utilities
Water
Sewer
Electric
Natural Gas
High Speed Telecom
Transportation
Nearest Airport: 40 miles
Nearest Highway: 5 miles
Primary Contact
Joel Erickson
City of Lonsdale
415 Central St. W, PO Box 357
Lonsdale, MN 55046
Phone: 507-744-2327
Fax: 507-744-5554
Email: jerickson@lonstel.com