New future for Mille Lacs County sawmill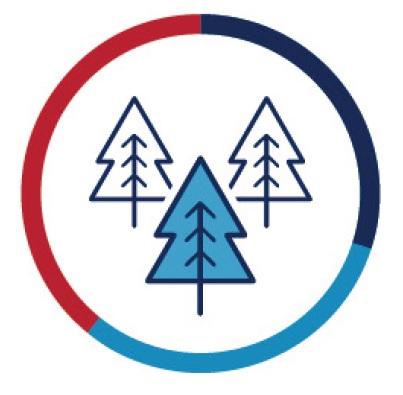 22 Aug 2019
Ag and Forest, economic development, East Central Energy
Continued growth in the construction sector has increased demand for erosion control products using wood. One electric cooperative's partnership with a local business will help meet that need.
Gap financing provided through East Central Energy's (ECE) revolving loan fund will help support the expansion of a sawmill in Milaca, Minnesota, this fall.
Silt Sock, Inc., manufactures filter fabric socks filled with processed wood that are designed to allow water to flow through at a controlled rate while trapping sediment. These barriers are used as a lower-profile alternative to silt fencing on construction sites, protecting waterways from excess sediment by way of run-off from construction sites.
With growing demand for its products, Silt Sock planned for a third facility to complement its existing manufacturing in Foley, Minnesota, and Lodi, Wisconsin. The company facilitated this expansion through the acquisition of the Haedt Brothers Sawmill, located in ECE's service area just north of Milaca. A new 22,500-square-foot facility will be constructed at the site to support Silt Sock's production of hardwood stakes and excelsior fiber for erosion blankets.
"Our strategic expansion in Milaca will position Silt Sock, Inc. for continued growth," said Jason Alderink, Silt Sock, Inc., co-owner. "We appreciate the support we have received from East Central Energy as we worked to make this project a reality."
Great River Energy's economic development team provided loan packaging and loan analysis for ECE – one of its 28 member-owner cooperatives – resulting in a $205,000 subordinated gap loan to complement the primary bank financing and owner's equity and complete the project budget. This loan was provided through the revolving loan fund ECE has established through the USDA Rural Economic Development Loan and Grant program.
"East Central Energy is proud to support Silt Sock's investment in Milaca," said Mark Nelson, manager of government and business relations for ECE. "Helping solid companies with innovative products to grow in east central Minnesota is what our revolving loan fund program is all about."
In a state where the forest products industry is its fifth largest manufacturing sector by employment, supporting more than 62,800 jobs and a combined economic impact of $16 billion, an investment in one rural Minnesota sawmill may not appear all that significant.
However, with more than 200 sawmills statewide, the vast majority of Minnesota's sawmills are smaller operations, often family-owned businesses located in communities that depend on these long-standing employers. Not only are these small businesses important economic drivers, but the timber industry itself is an integral part of Minnesota's historical and cultural identity.
According to the Minnesota Department of Natural Resources, Minnesota's sawmill industry has shrunk significantly since 2001. The sawmills that continue to thrive are those that have identified value-added products and growth-oriented markets utilizing wood in new and innovative ways.
Through its economic development financing programs and business attraction strategies aimed at encouraging new market opportunities for Minnesota's sawmills, Great River Energy and its member-owner cooperatives are dedicated to helping these businesses to evolve, reinvest and thrive in the years to come.
To learn more about economic development financing, or to discuss strategies to help support wood products manufacturers in your community, please contact Jeff Borling at jborling@grenergy.com.